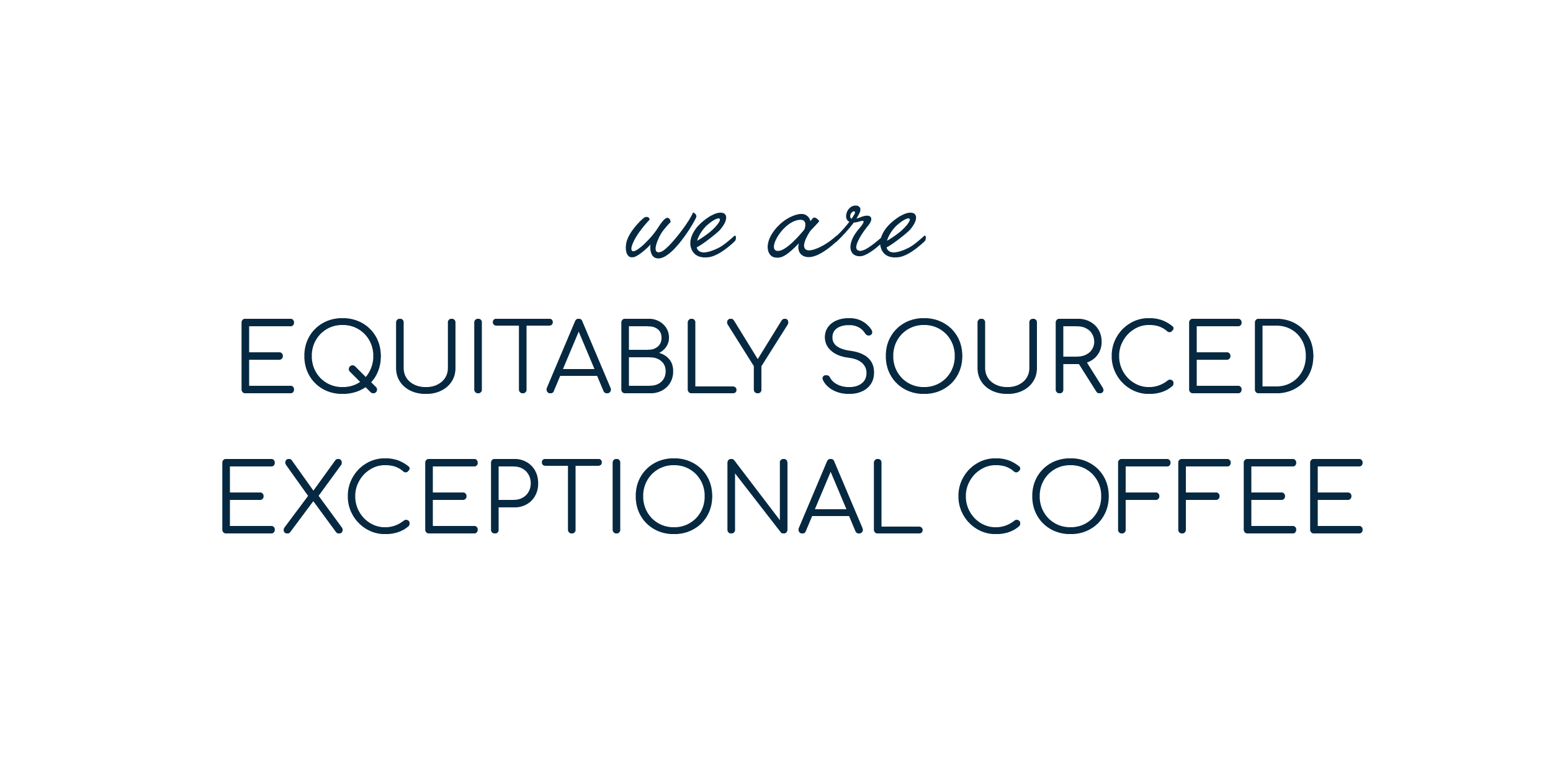 Let us help you celebrate the inspirational women in your life with a coffee that's just as inspiring.

We believe that excellent coffee can be tied to an excellent cause. For the month of May, we're offering an equitably sourced coffee from a woman-operated farm in Colombia. For every bag of coffee sold a donation is made to an nonprofit that supports women within that coffee community.

The Mother's Day Coffee project was born from a serendipitous purchase at a coffee competition in Colombia. We bought these beans from Leonor Mosquera after she won first place at the 2018 Le Mejor de Huila. Although she was a clear judge favorite with a coffee of unparalleled quality, her coffee would have sold at auction for only half of it's value.
Too often producers perform 70% of the work in coffee production, but earn less than 10% of sales revenue. We think that specialty coffee farmers should be fairly compensated with prices that reflect quality as well as what specialty coffee consumers are paying for roasted coffee. We couldn't see Leonor's coffee sold at a price any lower than what was being asked for it, so we stepped up to the plate to advocate for a more equitable supply chain and put our money where our mouth is.
We are proud to have paid 800% above the commodities market price and 625% above the Fair Trade minimum for the exceptional beans used for Mother's Day Coffee. We want to help relieve the inequitable distribution of revenue across the supply chain and see farmers paid a price that will allow them to re-invest in their business and to truly thrive.

By investing in women and increasing their economic opportunities as farmers and entrepreneurs, we recognize the potential to build capacity for independent women leaders worldwide. Inspired by this potential, we wanted to do more than simply procure premium coffee- we wanted to give back to the coffee community on a larger scale.
That's why 25% of the net profits from Mother's Day Coffee will be donated to the nonprofit In Situ to support the advancement of women in Colombian coffee producing communities. The Women's Power Project, powered by In Situ, provides women specialty coffee farmers the market connections and business know-how to enable them to reach their full economic potential. Our donation supports this program as they transform promising female-owned coffee farms into prosperous small businesses. These women play a significant role in transforming their communities with knowledge and lifelong skills that go beyond the farm.

Mother's Day is a special day dedicated to recognizing the inspiring, powerful, strong, beautiful, intelligent, and loving women in your life. In honor of Mother's Day, we want to support these women throughout the entire coffee supply chain. That's why we've focused on partnering with women owned or operated businesses every step of the way: producer > exporter > buyer > roaster > consumer. We are so blessed that we get to work with such strong and beautiful women and are excited to share our coffee with the women you love and admire!