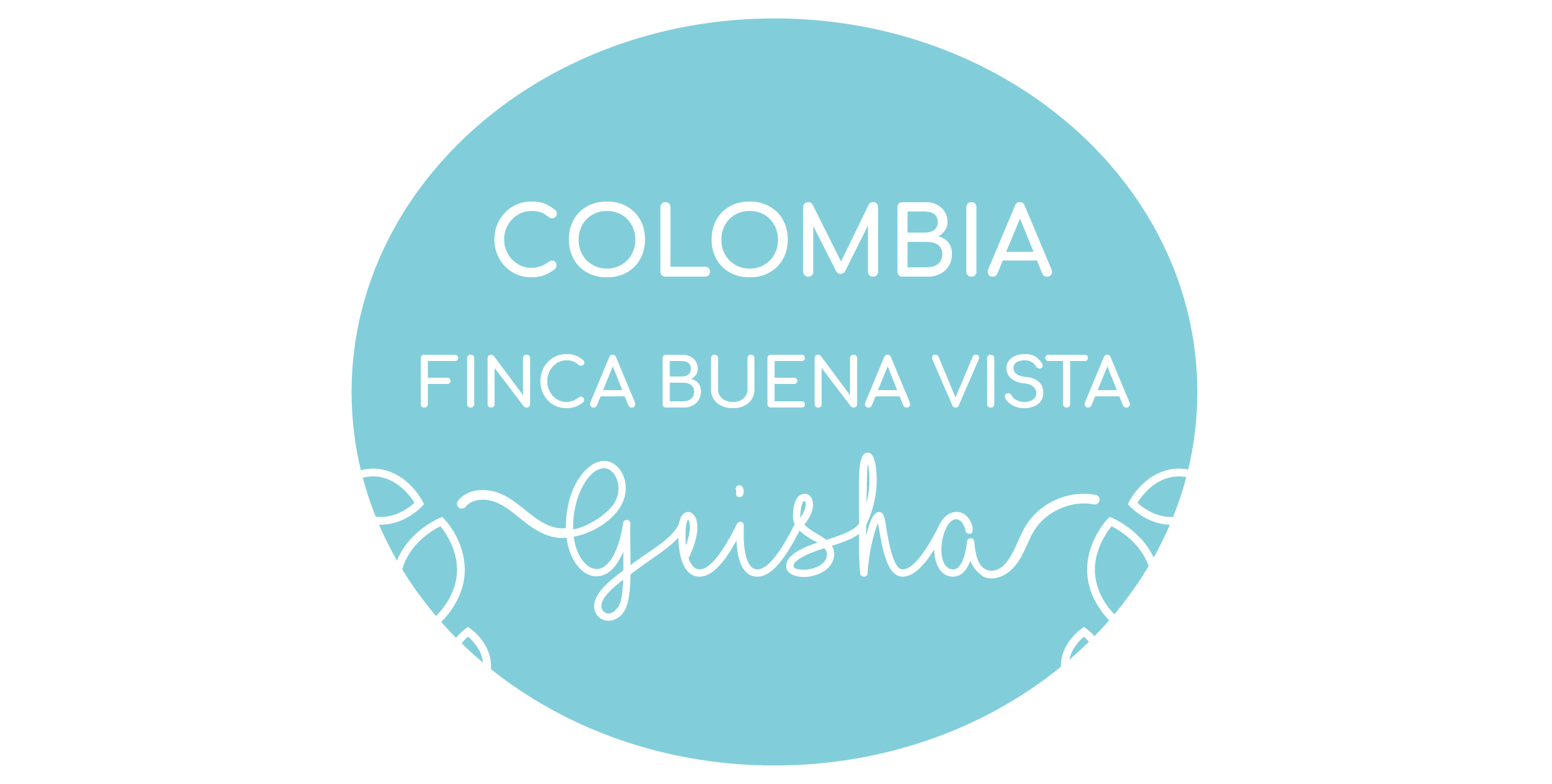 Winner of the 2018 Le Mejor De Huila, this exquisite microlot Geisha brings a complex range of flavors to delight coffee aficionados and novices alike. This is a delightfully unique coffee and we are thrilled to offer it as a limited release for the month of May in celebration of Mother's Day.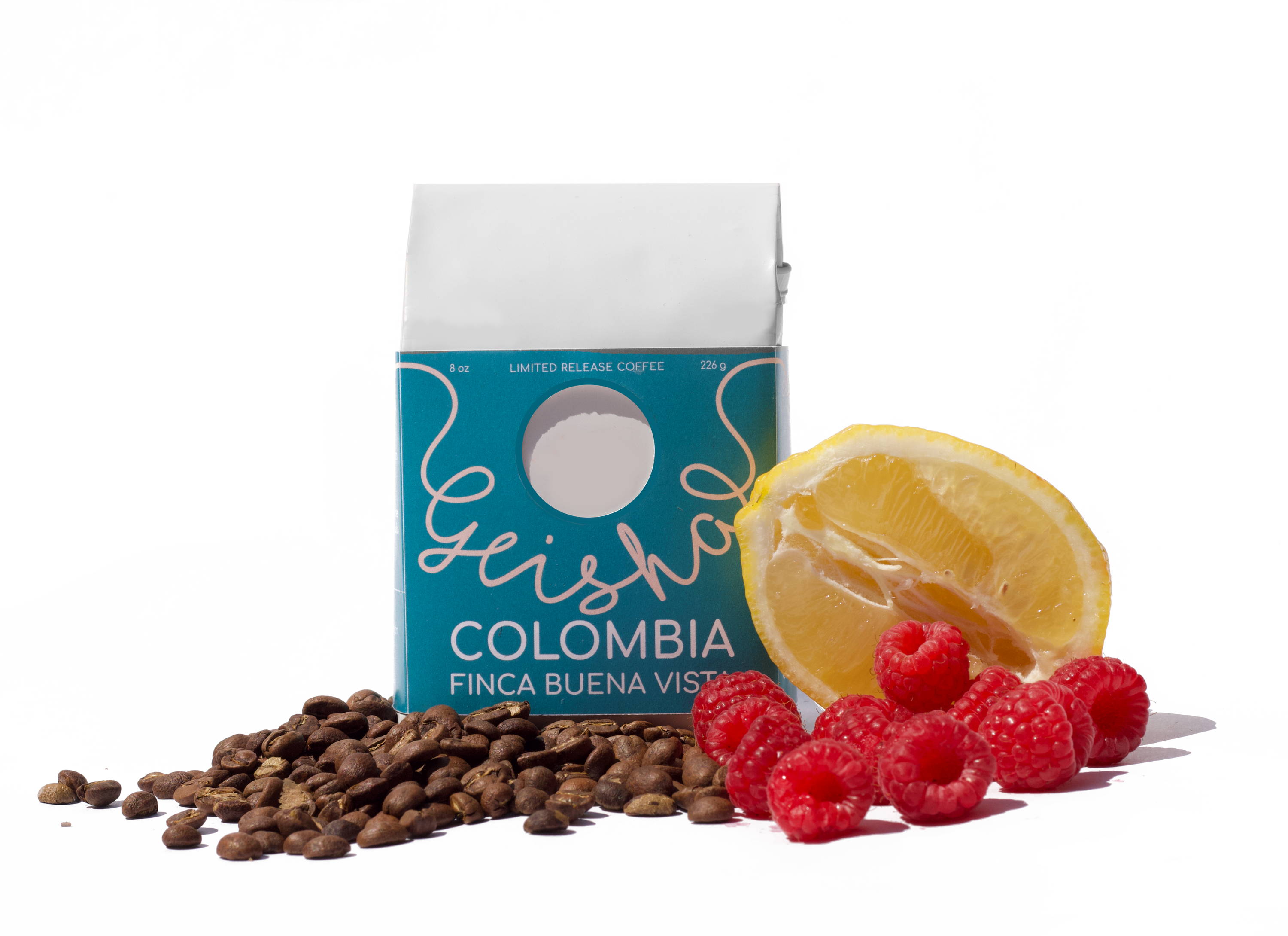 Colombia Finca Buena Vista- Geisha
8 oz bag of whole bean coffee
25% of profits from each purchase is donated to a nonprofit dedicated to empowering women in coffee producing communities.
Origin: Colombia
Region: Huila
Town: Palestina
Farm: Finca Buena Vista
Producer: Leonor Mosquera
Varietal: Geisha
Altitude: 1633 m
Process: Washed
Tasting Notes: Jasmine, raspberry, lemon, stone fruits
Tasting Notes: Jasmine, raspberry, lemon, stone fruits
Variety: Geisha
Age of trees: 3 years old (first harvest)
Harvest method: Selective hand picking
Processed: Fully washed
Fermentation: ~ 36 - 40 hours
Drying: 8 days (sun, airflow canopies)
These beans have a pronounced floral aroma of jasmine and honeysuckle. On tasting, it has a beautifully delicate body and bright citric acidity, with notes of berries and stone fruits. This develops into a silky and soft mouthfeel and has a rounded sweet finish.
This coffee is produced from trees of the rare and celebrated botanical variety known as Geisha. This Ethiopia-derived variety was only recently brought to Latin America, but the variety has now become one of the most sought after coffee varietals in the world, It is a relatively low yielding variety and can be very challenging to cultivate, but makes up for that in flavour and quality.
This Geisha from Finca Buena Vista is a delicious representation of when passion and intelligent farming come together. With a lot of love and a meticulous attention to quality, there was a very limited amount produced for auction this year and we are honored to offer it to you through the Mother's Day Coffee project.
Producer: Leonor Mosquera
Farm: Finca Buena Vista
Altitude: 1633 m
Farm size: 14 hectares (12 coffee, 2 forest)
Soil type: Volcanic
Shade type: Carabinero cherry trees
Irrigation: 4 natural springs on farm
Certifications: Rain Forest UTZ Certified
The exceptional Colombian beans behind Mother's Day Coffee come from Finca Buena Vista, owned by the Mosquera family. Of the six Mosquera siblings, Leonor Mosquera was unanimously elected to run the farm's operations for her business acumen. Intent on excellence, Lenor has produced exceptional coffee with acutely executed farm management skills and a rigorous attention to detail.
Three years ago, she made the decision to plant 1,100 Geisha coffee trees on the farm. This could have been a risky decision- despite the rare varietals reputation for quality, it can be very challenging to cultivate and produce lower yields. Through her strategically planned and executed soil management, fertilization, pruning, and harvest calendars and a careful selection of skilled pickers, the process-oriented attention to quality resulted in an incredible first harvest.
Origin: Colombia
Region: Huila
Town: Palestina
Huila, a region in the southern mountain ranges of Colombia, accounts for over 15% of Colombia's coffee production. This region lies relatively close to the equator which means that coffee harvesting here happens almost year round. The diverse topography creates countless micro-climates, each with their own crop cycles, terroir, and cup characteristics. Rich volcanic soils, lush climate, and altitude all combine to make coffee from the Huila district some of the most exquisite in Colombia.
Palestina, located in the south of Huila, is also known as Agua Azul, ("blue water") because it's considered the main source of water for the department of Huila, having several natural water sources.